Please walk-in to our Northwest eye care center with red eyes, pink eye, or scratched eyes for immediate attention.
Learn more +
Our Northwest eye care clinic give thorough eye care to patients with a wide range of eye care needs.
Eye Care Eye Exams +
Made to represent Texas. Contemporary fashion frames with the spirit and passion of Texas. Order online directly.
View the collection +
TEXAS STATE OPTICAL NORTHWEST EYE CARE CENTER

When it comes to something as precious as the gift of sight, you should never have to settle for anything other than the very best Northwest eye care. Dr. Virani is a therapeutic & glaucoma specialist who has been practicing optometry since 1988. She takes the time to listen to her patient's vision issues and needs before recommending the most appropriate solution. Our Northwest eye care clinic uses the best and latest technology to give you the most comprehensive exam. Dr. Virani also consults with patients in stages of pre and post Lasik and cataract surgery.
Visit our new TSO location for the most advanced eye care technology and the finest selection of desginer frames from the brands you love and trust in our Northwest eyewear store.
Sep 16, 2019
September Is Sports Eye Safety Month! Ocular sports trauma is among the leading causes of permanent vision loss in North...
SEE WHAT OUR PATIENTS HAVE TO SAY.
Great team working together to provide outstanding customer service. Job well done!
- Nola B.
Ms Stephanie was awesome she was a great help. The whole staff were great and very helpful. I'll be back for the kids appointments .
- jessica j.
I am a long time customer of TSO and was about to leave until Stephanie waited on me. I had some things that I felt like wasn't being taken care of. She gave me the needed service I needed and resolved my problem In such a courteous and professional way. Thank you Stephanie for making me feel special. TSO you got a winner in Stephanie.
- Delores W.
The girls were so patient with my son when doing his eye exam ! And Stephanie was a big help in helping my son and I pick out our glasses ! She was also part with him and let him take his time in picking out the perfect pair . I highly recommend this place. They are awesome !!
- Margarita P.
Amazing! Very nice, patient , friendly staff. The you g ladies who assisted with the exams did a great job with ha fling my daughter. Stephanie was extremely helpful with our purchase. Not only was she honest, she was super helpful and very attentive. Superb staff and service!!
- Ashley W.
Stephanie & the rest of the staff was courteous, kind & professional.
- Kenneth R.
Stopped in for a no cost repair on some sunglasses i did not purchase from them. Very polite, and professional. Thanks team!
- Jack M.
Northwest Optical Store Near You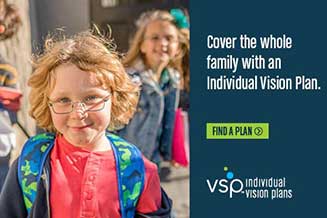 We value our members and want you to always have access to VSP through our Individual Vision Plans, no matter your life stage.
VSP provides affordable vision insurance plans for individuals & families with the best care, starting at under $13/month.
Read More Same day benefits
The Northwest Eye Care Center
Call our Northwest eye care clinic to make an appointment with a Northwest eye doctor to talk about your eyeglasses, contact lenses or specialty lens needs. Or just drop in anytime to browse through our Northwest eyewear store.